Buy a domain name? The first year €1
.nl domain name the first year €1
After that €7,99 with renewal
Enter your domain name here
Always pre-announcement in case of extension
DNS management at every domain name
Anonymous holder possible
What is the price for buying a domain name? The rates also apply to an extension
Extension

Price

. Nl

€ 7,99

1€
Instant Check →
.com
€ 12,99
Instant Check →
. Be

€ 7,99

1€
Instant Check →
. EU
€ 12,99
Instant Check →
. Org
€ 18,99
Instant Check →
. Info
€ 12,99
Instant Check →
. Net
€ 12,99
Instant Check →
.now
€ 24,99
Instant Check →
.ac
€ 64,52
Instant Check →
.academy
€ 36,63
Instant Check →
.accountants
€ 111,84
Instant Check →
.agency
€ 25,48
Instant Check →
.am
€ 56,86
Instant Check →
.biz
€ 20,84
Instant Check →
.blackfriday
€ 162,79
Instant Check →
.business
€ 11,66
Instant Check →
.Cafe
€ 35,22
Instant Check →
. Room
€ 57,97
Instant Check →
.capital
€ 57,97
Instant Check →
.care
€ 35,22
Instant Check →
.cash
€ 35,22
Instant Check →
. Cc
€ 12,99
Instant Check →
.center
€ 23,04
Instant Check →
. Ch
€ 8,05
Instant Check →
.cat
€ 35,22
Instant Check →
.City
€ 23,04
Instant Check →
.club
€ 16,46
Instant Check →
.cn.com
€ 48,74
Instant Check →
. Co.uk
€ 8,00
Instant Check →
.company
€ 11,66
Instant Check →
.computer
€ 35,22
Instant Check →
.delivery
€ 58,14
Instant Check →
.dental
€ 58,14
Instant Check →
.straight away
€ 35,22
Instant Check →
.discount
€ 35,22
Instant Check →
.dog
€ 57,97
Instant Check →
.e-mail
€ 25,48
Instant Check →
.equipment
€ 23,04
Instant Check →
.summer
€ 35,22
Instant Check →
.expert
€ 57,97
Instant Check →
.express
€ 35,22
Instant Check →
.fitness
€ 35,22
Instant Check →
.fm
€ 105,61
Instant Check →
.soccer
€ 17,72
Instant Check →
. Fr
€ 7,79
Instant Check →
.gifts
€ 35,22
Instant Check →
.free
€ 22,39
Instant Check →
.teacher
€ 37,67
Instant Check →
.healthcare
€ 57,97
Instant Check →
.hip-hop
€ 32,79
Instant Check →
.io
€ 73,13
Instant Check →
.Istanbul
€ 24,66
Instant Check →
. It
€ 6,76
Instant Check →
.kitchen
€ 57,97
Instant Check →
.life
€ 34,41
Instant Check →
.sees it
€ 32,79
Instant Check →
.home
€ 57,97
Instant Check →
.average
€ 37,67
Instant Check →
.mom
€ 40,91
Instant Check →
.money
€ 35,22
Instant Check →
.network
€ 25,48
Instant Check →
.ONG
€ 49,05
Instant Check →
.org.uk
€ 8,00
Instant Check →
.partners
€ 57,97
Instant Check →
.Pictures
€ 23,04
Instant Check →
.Pizza
€ 58,80
Instant Check →
.more
€ 35,22
Instant Check →
.repair
€ 35,22
Instant Check →
.restaurant
€ 57,97
Instant Check →
.services
€ 34,41
Instant Check →
.Shop
€ 41,00
Instant Check →
.site
€ 32,79
Instant Check →
.solar
€ 57,97
Instant Check →
.support
€ 25,48
Instant Check →
. Uk
€ 8,00
Instant Check →
.wiki
€ 31,16
Instant Check →
.X Y Z
€ 14,20
Instant Check →
.zones
€ 35,22
Instant Check →
Buy a domain name in minutes
Whether you own your own webshop want to start or provide customers with the right information, everything starts with buying a domain name. Sun domain name is its own online address. Such an address always consists of two parts. With us this is 'Flexamedia' and '.nl'. A domain name often starts with the name of your company, but when you as a company have several… want to register domain names another name is also possible. Maybe you want to manage several webshops for which you have several domain names needed have. If you're not going to use your company's name, you'll have to come up with another domain name.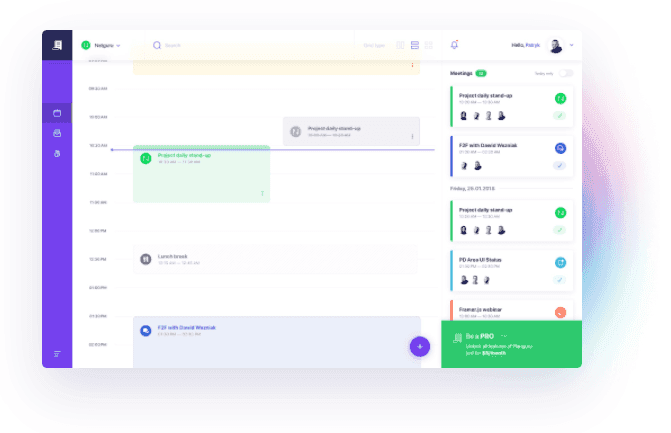 Claim a domain name cheaply
Do you like a to create a website? Then know that you start this with claiming your domain name. Registering a new domain name is done in no time. You do not have to sign or send any documents for this. Online you can see at a glance whether the domain name you had in mind is still available. Is this the case? Then you can easily claim it using the tool on our website. After you have made the payment using iDeal, you can start creating your new webshop or website within a few hours without any worries.
When you choose to register your domain name with Flexamedia, this is not only cheap, but you can also choose from all kinds of extensions. For example, think of '.info' or '.org'. The time when you could only choose '.nl;' or '.com'. is over. So you can always claim a domain name that suits you.
Buy a domain name at Flexamedia
Before you actually buy a domain name, it is possible that you still have to think of this name. A lot of thinking goes into this. Our advice is to choose a name that you can easily remember. Have you come up with a nice domain name? Please check if it is still available. It is very possible that the name you came up with is already taken. If this is the case, you will have to come up with a different name, or change the name you came up with slightly.
The importance of a good domain name
Why is a good domain name so important? Such a name stands for the brand that you have developed as an entrepreneur or for your own company. In addition, a good domain name also contributes to search engine optimization (SEO). When you include an important keyword in your domain name, this in turn ensures better positions in search engines such as Google. This is especially useful if you regularly post good content on your website. So be careful with the design and registration of your domain name. Always choose a name that is easy to remember and also user-friendly.
Domain name for later
You often buy a domain name because you have a want to create a website. Yet there are also more and more people who buy a domain name, but do nothing with it in the first place. Maybe you want to start your own website, but this is still in the future. Do you already have a name in mind? Then buy that domain name now. You can also make a register domain name without using a hosting package. After all, it would be a shame if the domain name you had in mind has already been taken into use when you want to create your own website.
Is it mandatory to register a domain name for your own email address?
By using a professional e-mail address (based on your domain name) you increase brand awareness. Every time customers see your letterhead or business card, the email address and domain name also stand out. This gives you the chance to get more visitors to your website.
Reasons to buy a domain name without hosting.
There can be several reasons why you want to buy a domain name without hosting. For example, consider reasons such as:
You do not want variations on your domain name to arise so that you limit confusion among visitors to your website or webshop as much as possible.
When you want to link a domain name to an already existing website
When you want to prevent someone else from running off with your ideas.
When you have plans for the future but do not yet have the right resources / materials to actually start your own webshop or website.
Tips for buying a domain name?
Before you have already made half a website in your head, it is important that you first have the check availabilityt. If the domain name you came up with has already been claimed by someone else, it is important that you come up with a new one.
Are you the owner of a domain name? Always enter the correct information. Always enter your home or office address and an email address where you are always available. You will receive information about any changes at this e-mail address and we will also keep you informed when you use technical support. If you have problems with your website or webmail, it is handy that we can reach you.
Besides the fact that you can choose to buy a domain name without hosting, we at Flexamedia also offer you the possibility to buy such a name with webhosting. This is especially recommended if you are not technically well versed. When you outsource the web hosting of your webshop or website, you do not have to perform any technical maintenance yourself. In addition, you can always have a backup when you need it. You can choose from different hosting packages. Would you like to know what we at Flexamedia can do for you with regard to buying a domain name, whether or not in combination with a hosting package? Please feel free to contact us.
Besides the fact that you can create your own website or webshop with a domain name, you can also only use it if you have your own e-mail address want to create. It is especially recommended if you are an entrepreneur. Your own e-mail address is a lot more professional than an e-mail address with a free server such as hotmail.com or live.nl.
Do you have questions about registering a new domain name? Please contact us. We are happy to help you!